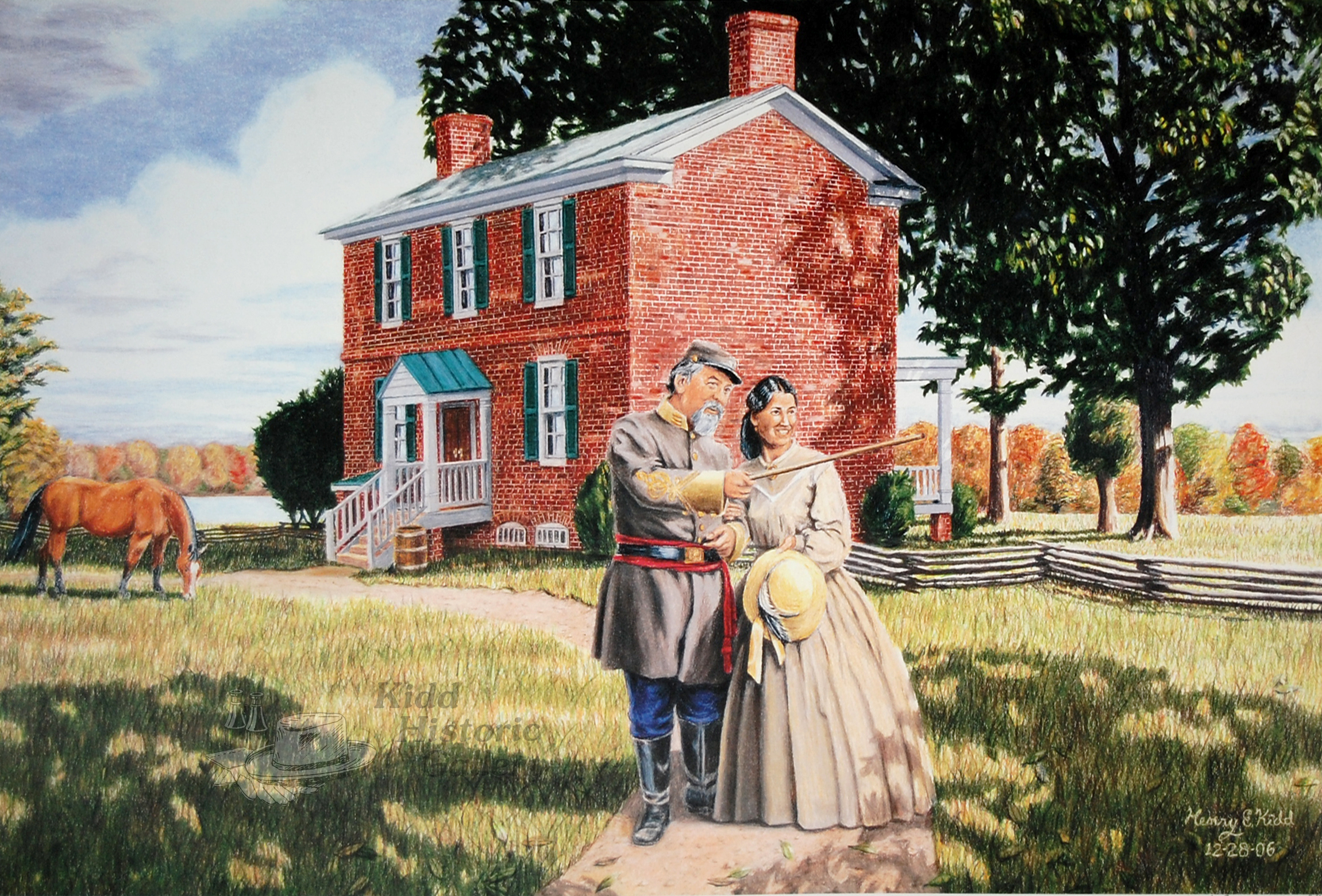 Click on the image to view it enlarged
Autumn Dreams
The Kennon family home built in 1685.
Locally known as the "Old Brick House"
Colonial Heights, Virginia
The old brick house in Colonial Heights is thought by some to be the oldest in Virginia. It is located between Swift Creek and Appomattox River. The peninsula on which it stands is sometimes referred to as "Conjuror's Neck," because of an old Indian conjuror that used to live there.
The Brick House was built in 1685 by Richard Kennon, an English gentleman of wealth, whose family received large land grants in Virginia. Kennon came to Virginia prior to 1670, and became a merchant of Bermuda Hundred; he also represented Henrico County in the House of Burgesses. Richard Kennon, Jr. was also a member of the House of Burgesses. He married the daughter of Col. Robert Bolling, the emigrant, and his second wife, the former Anne Stith. Richard's sister was married to John Bolling, half-brother of Richard's wife - John was the son of Col. Robert Bolling and his first wife Jane Rolfe. They lived at Cobb's.
The Old Brock House was witness to the War Between the States. Confederate Fort Clifton was built just a few hundred yards away up river. On May 5, 1864, the residents witnessed a battle between Union naval gunboats and Fort Clifton. The Confederates scored a direct hit on the boiler of the USS Brewster. During the Siege of Petersburg, Union artillery on the opposite shore of the Appomattox occasionally shelled Fort Clifton and the Old Brick House.
The house was consumed by a fire in 1879, but most of the original walls still stand. Undoubtedly, it is the oldest home in Chesterfield County and by far, the oldest brick home in Colonial Heights. It passed from the Kennon family soon after. The Comstock family acquired the property in 1909, restored the old house, and made it their home for more than half a century. During this time, Conjurer's Neck was known to local residents as "Comstock's."